The Summer Solstice is a magical time for everyone.
Who doesn't fondly remember those brilliant summer days as a kid; squeezing every last drop of fun and laughter out of the longest day of the year?
But the Solstice has special meaning for Freemasons in particular
given that it is hot on the heels of the festifval of Sain John the Baptist – one of two patron saints of Freemasonry. The other (conveniently) being named John, and whose observance falls so very close to the Winter Solstice.
Every year, Friendship Masonic Lodge celebrates the sublimity of the longest day of the year by coming together for a pot-luck picnic at one of our members' homes. This year our Junior Warden, Brother Kent Smith and his wife, Meika opened their doors to welcome Brothers from Friendship, Kenton, Enlightenment, Acacia, and Waverly Lodges; in addition to their families, friends, and neighbors for a delightful break from the regular summer routine. 
As friends and loved ones filtered in during the early afternoon we all delighted at the treats everyone had brought. Michael Henry's marrion berry galette instantly garnered oohs and ahhs from all. Ever-modest, Michael assured us that he hope it was good for he had made it a bit "French" (read: over-baked). It was superb, he's too modest.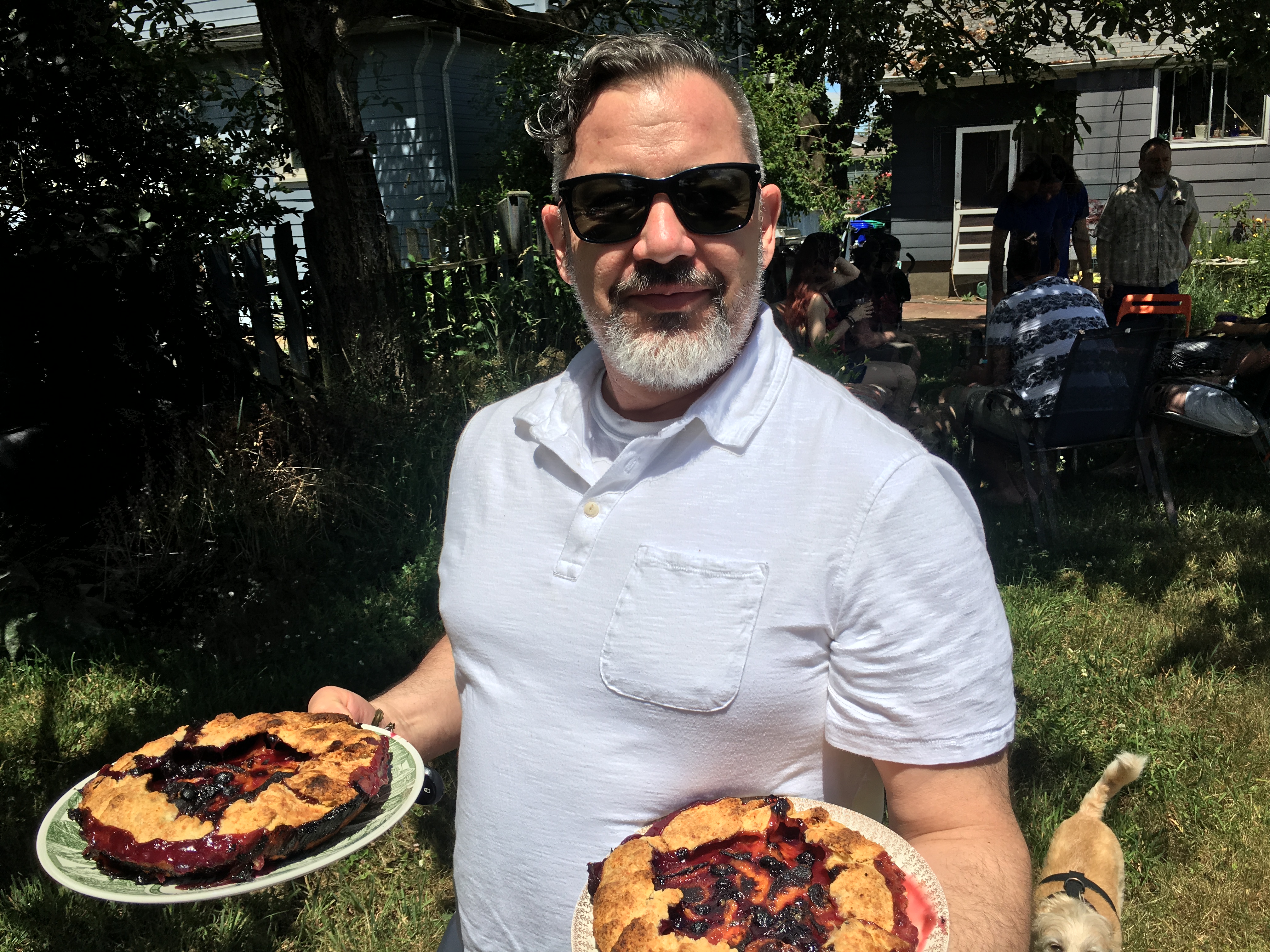 Though Michael's galette was indeed impressive, everyone was keen on the main course(s) of the affair: fellowship, sausages grilled to perfection, and the Cornhole tournament. This is a good time to mention that I have no idea how Portland, Oregon – a city which grows no corn – came to call this game Cornhole. A setiment expressed by the wife of our Senior Warden who, being from Kansas, was equally disoriented.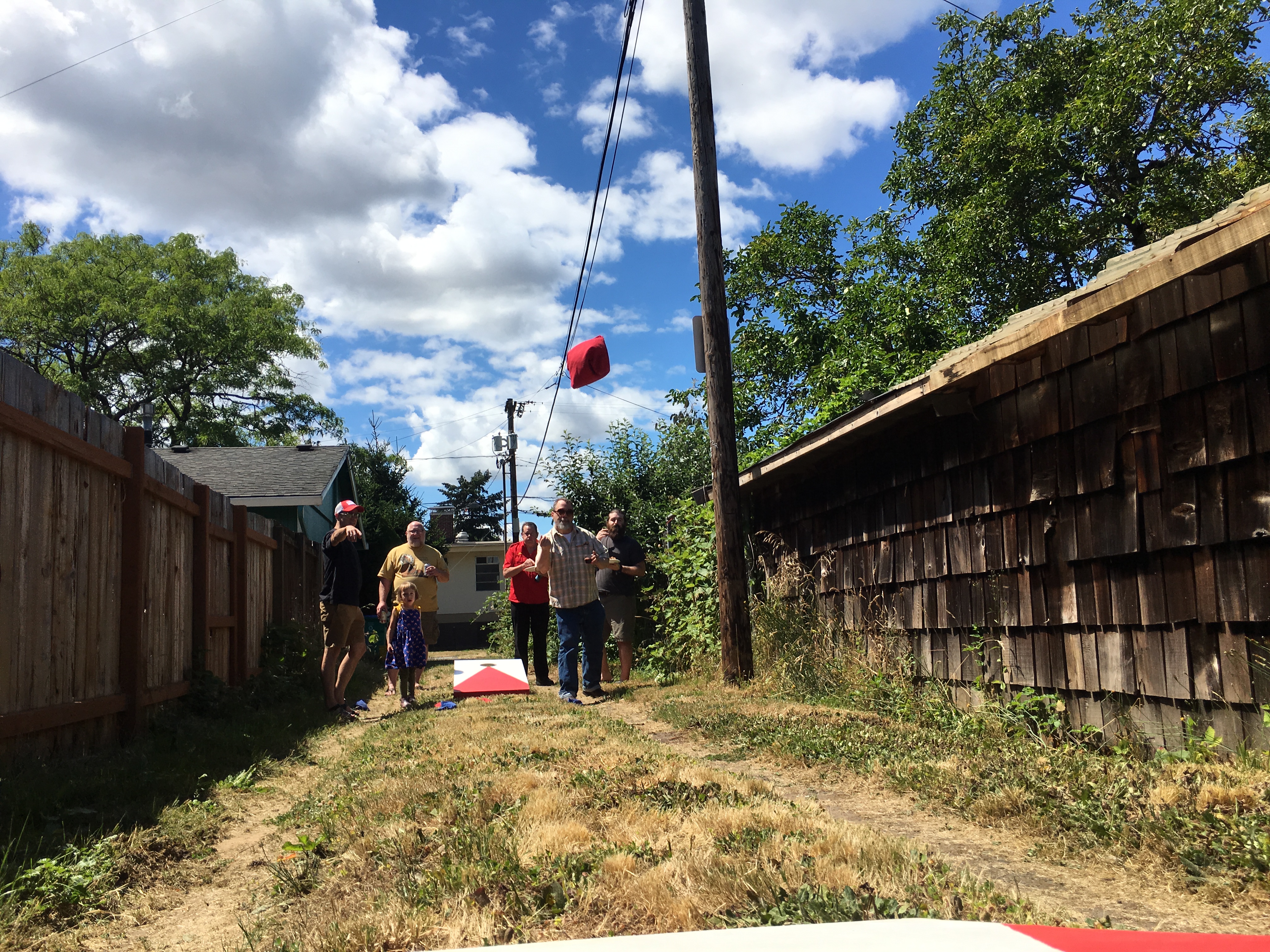 The prize for the victor was a box of fine cigars. Though in the end Brother Junior Warden Kent Smith was the victorious competitor, it is not his match-winning toss that wins my heart, but rather this moment from the warm up.