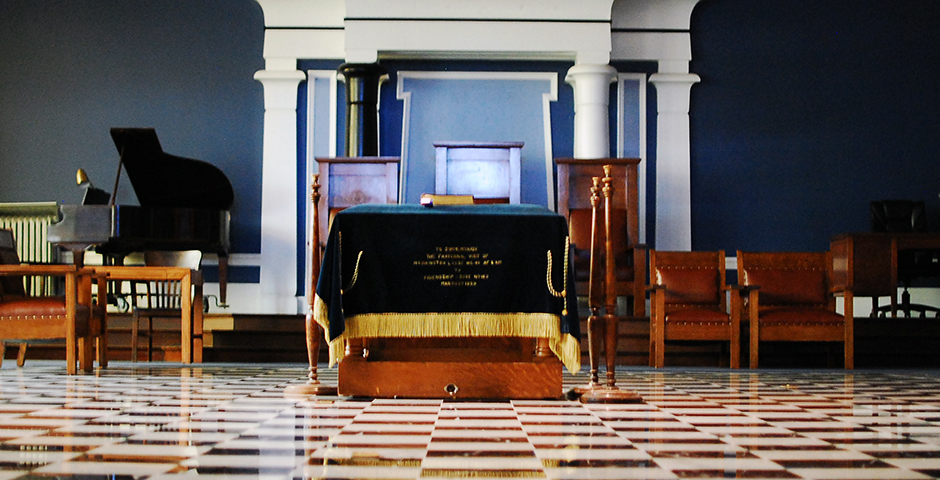 We hear it said that the purpose of Masonry is to "make Masons." But, how exactly do we do that? My personal experience as a brother of "Friendship Masonic Lodge #160, Ancient Free and Accepted Masons" has been unusual in some respects. Like 5 of my brothers, I was raised in the "united" Friendship 160, during the period when we were consolidated with Kenton 145. Yet, the first time I ever spoke in open Lodge, other than during my degrees and proficiency testing, was to offer prayer as Chaplain the night our Lodge was divided by the Grand Master back into its predecessors. The lines of our closing prayer – "[n]ow that we are about to separate …" – have never rung so strongly for me as they did that night.
While I still sometimes painfully feel my Masonic youth, the nearly three years since that night have been a significant learning experience. As one can imagine, whether or not you've been able to attend many of our meetings, strong feelings have flowed on all sides of "the division." Most of the brothers who actively participated in raising me were suddenly – with the stroke of a Grand Master's pen – no longer part of my Lodge. My mentor was no longer part of my Lodge. And, a journey began leading two "new" Lodges in two complementary, but different directions. Along the way , I've had no choice but to quickly learn there is far more to Masonry than merely participating in rituals, no matter how ancient, beautiful, and symbolic. There is more to Masonry than fun and fellowship, no matter how tasty the sup. Young as I am in our Craft, it has quickly emerged that my ashlar is smoothed when I find my way to agreement with a brother across differences. My ashlar is smoothed when I come to understand you must "just keep showing up", even if I've disagreed with the brother teaching me this lesson.
My ashlar is smoothed when I do the sometimes challenging work of seeking Friendship, even when it's hard. This work
is making me a better man. And, I'm happy to share that we are reaching the close of the most harmonious year of Masonry I've yet enjoyed. I hope for many more to come. We have much to do as a Lodge if we wish to thrive in the years ahead. We have only ten to twelve relatively active members, and we still need assistance to hold a degree. Yet, we also have good line of young Masons headed through the stations towards the East, each with a Basic Proficiency Card. We are actively working to improve in all ways, and are grateful for elder brothers ready and willing to assist when needed. We have a strong commitment to solid financial management and transparency. We also have a developing eye towards who we are and wish to be and become in the years ahead. Not all Lodges are so fortunate as we are, for the patrimony our elders have given to aid us in our work, even if it has been a challenging path rendering this legacy into its soundly-invested liquid form. No small part of our work ahead is to learn how to honor this gift, and use it to build – and re-build – our Friendship. There are many ways to be a Mason, but none of them matter if we cannot be friends.