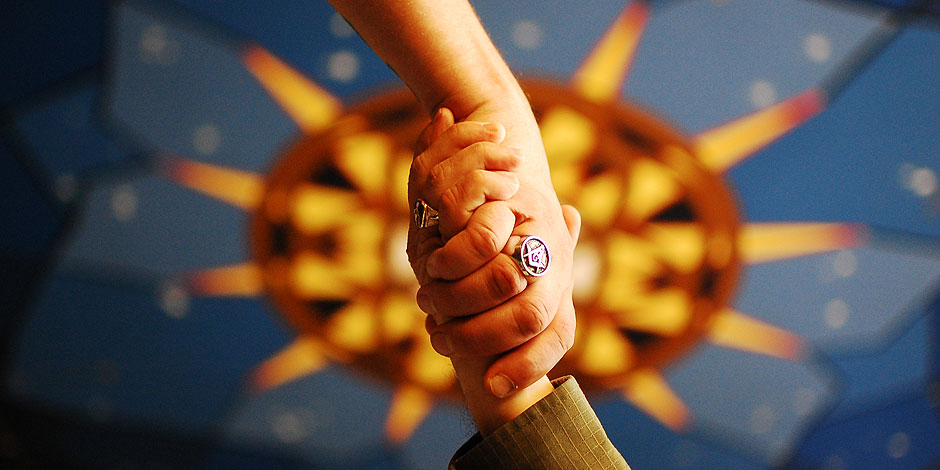 Behold, how good and how pleasant it is for brothers to dwell together in unity!
I've been turning this familiar piece of scripture over in my mind for a bit now because it seems to connect two ideas that I had previously found to be paradoxical, though individually agreeable, and harmonizes nicely with our present theme of charity.
In a society that delights in individuality and the creativity which springs from it, how do we create bonds of commonality and shared interest? We see it all the time in our Lodge experience – men giving their time to create a degree for a Brother. The Brethren giving their patience to one another in debate. And our coming together behind the Kindles program. All of these are acts of charity. All of them demand some denial of the self, a suspension of our individual will to power, for the sake of another's opportunity to flourish. Charity is a virtue because it is the clearest expression of unity within the family of humanity. It proves to each of us that our nature is to be one being, greater than the sum of its parts, and lets us reflect the order and beauty that reigns before the Great Architect of the Universe.
What a delightful gift. And one I look forward to enjoying with you all this October, over a robust meal from Der Rheinlander – in proper Oktoberfest fashion.
Until then, be well Brethren.
Fraternally,
Your Junior Warden,
Walter Lee