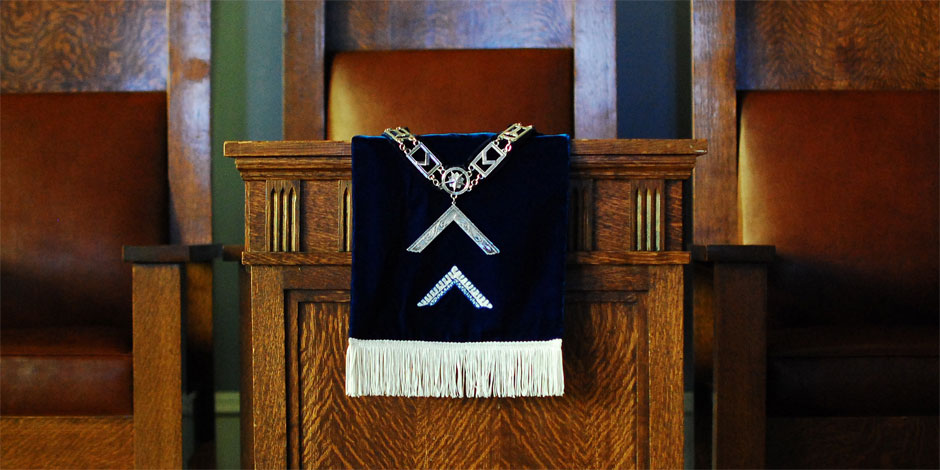 Several new items appear at Friendship Lodge this month.
EA Degree. On Wednesday May 25 at 7:30pm, our first Entered Apprentice degree in several years will be conferred. As a fascinating variation, we might have portions of the ceremony sung by a soloist. Special thanks to our Senior Deacon, Bro. Christopher Chase, for helping all of us prepare for our roles.

Grand Lodge. On Thursday and Friday June 2 and June 3, Grand
Communication will occur, in Portland. Friendship Lodge has offered to lend its officer chairs for this auspicious event.
Andrew Hammer. On Saturday June 4, beginning at 6pm, there will be an educational presentation at Kenton Masonic Center, by noted Masonic writer and speaker Andrew Hammer. Bro. Hammer travels to Oregon from Washington, DC.
Daylight Lodge. On Saturday June 11, beginning at 10am, our Stated Communication will occur. Tyled portion will go first, followed by a catered brunch. This is intended to be an experiment with the "daylight lodge" concept.
In addition, efforts are underway for initiatives to occur in September. An educational presentation by a professional speaker on the topic of business etiquette is being planned. This would be a topic relevant to our lives, both within and outside of lodge.
Also that month, we plan to launch a charitable endeavor in which Kindle Fire tablets will be donated for use at a Portland-area school. The general idea is to help introduce schoolchildren – especially those who might not be from affluent families – to how knowledge can be obtained from the internet.
I personally hope that in one way or another, all of these endeavors advance a theme which has emerged this year and become known as Skills of a Modern Gentleman.