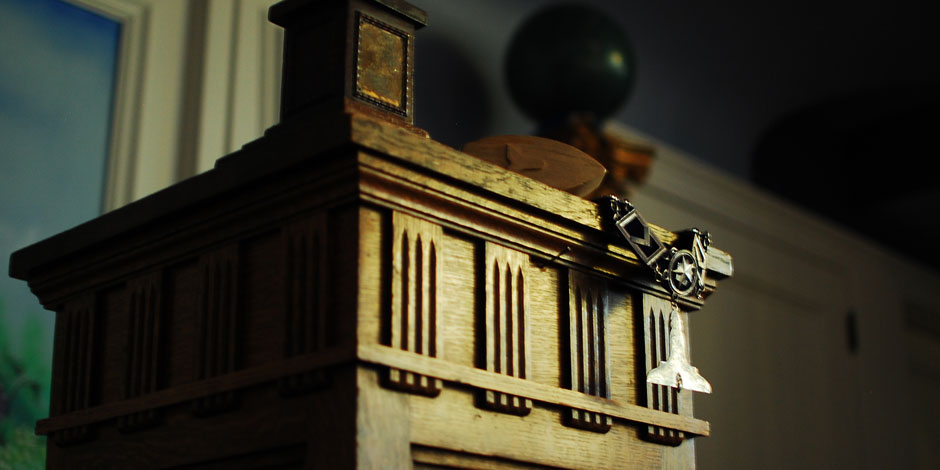 As Masons, we are taught to seek the Three Great Pillars in our endeavors: Wisdom, Strength, and Beauty. Looking out the window here in the midst of an Oregon Spring, it is easy to spot the third pillar: Beauty. As the old television commercial says, "[we're] soaking in it." Few places in America display the natural beauty we Oregonians can too often take for granted.
But, how often do we also seek, find, and display beauty inside our Lodge? Having approved a new candidate to receive the Degrees of Masonry this month, we now have the chance to offer him some of the most beautiful craftwork we have available: well executed ritual.
Pause and remember your own Entered Apprentice degree. Do you recall how you felt, walking blind? How did the room sound? Was there any scent? Any particular sounds? When you were brought to Light, whom did you see? How did he appear?
Was there beauty in the dignity of your degree?
"Never lose an opportunity of seeing anything beautiful, for beauty is God's handwriting."
– Ralph Waldo Emerson
We offer our degrees to create an impression on our candidates, and to introduce them to the lessons we'll all keep learning and re-learning for the rest of our lives. These lessons will sink most deeply if we impress our candidate with the beauty of his degree, speaking the words as eloquently as we can muster, just as we would speak them to our own Brother. For that's who he is trying to become.
Does this mean we must achieve perfection? Of course not.
"If you look closely at a tree you'll notice it's knots and dead branches, just like our bodies. What we learn is that beauty and imperfection go together wonderfully."
– Matthew Fox