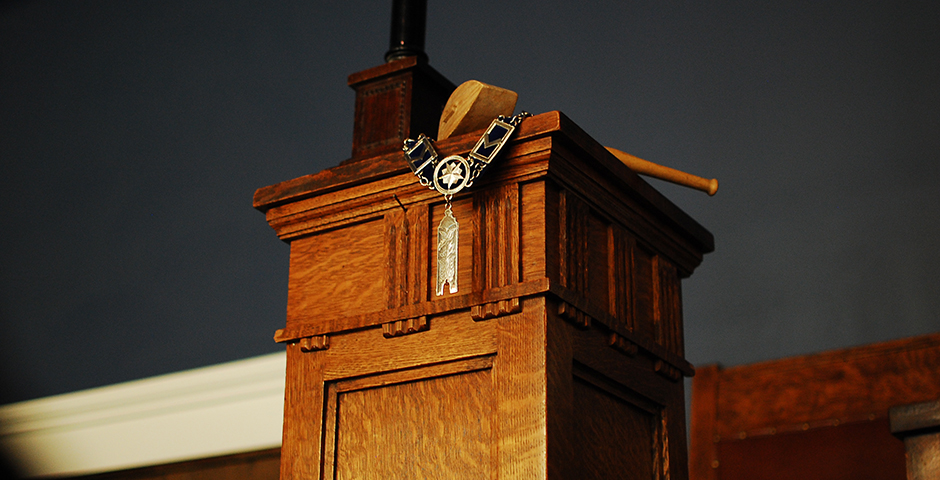 Spring seems to have sprung, and Friendship looks to have caught its stride. Our March Communication saw a fantastic turn out of Brothers (members and visitors alike) and we didn't disappoint. Inspired by WB Arneson's lecture on "The Art of Virtue", a delightful party of Brothers stayed behind to enjoy refreshment and conversation into the night. Though liberated from the usual Masonic restrictions, temperance was on display in good form, undoubtedly bolstered by a measure of prudence.
Our country is presently navigating the passionate affair of elections; even more, our Fraternity is seeing divisions created from within and the ramifications of the various Grand Jurisdictions involved can only be imagined. I do presume we all have strong opinions on all these matters, and perhaps struggle to know which is wisest – silence or openness. The charitable man would give the benefit of the doubt to others and learn from their stories, that he might make wiser choices.
I suspect the distance of history might be helpful to us all today, and so it is that April's education comes once again from The Great Courses; an analysis of The Federalist Papers from a philosophical angle. After all, what could be more prudent during divisive times than to reflect upon the operative and speculative craftworks that have shaped our world?
Brethren I so dearly value our time together. The feasting, festivities, debates and routine business, too all remind me how good and how pleasant it is for Brethren to dwell together in unity.
Be well. I look forward to seeing you again this April.
Sincerely and Fraternally,
Your Junior Warden, Walter Lee